Chinese dance drama 'Confucius' set for festival Cervantino 2021
Share - WeChat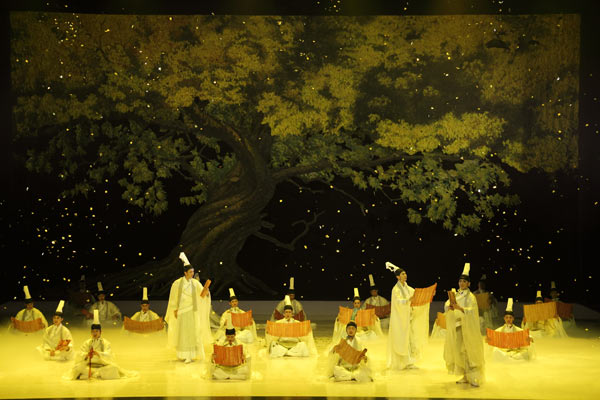 The 49th edition of the International Cervantino Festival is scheduled to be held both online and offline from Oct 13 to 31, according to a news conference in Mexico City on July 21.

Chinese dance drama, Confucius, produced by the state-level China National Opera & Dance Drama Theater, will represent Chinese performing arts as part of the virtual activities.
Confucius (551-479 BC) is China's great philosopher and educator. His doctrine on etiquette and benevolence has profoundly influenced China. The dance drama depicts his tour around ancient China to promote his philosophical ideas.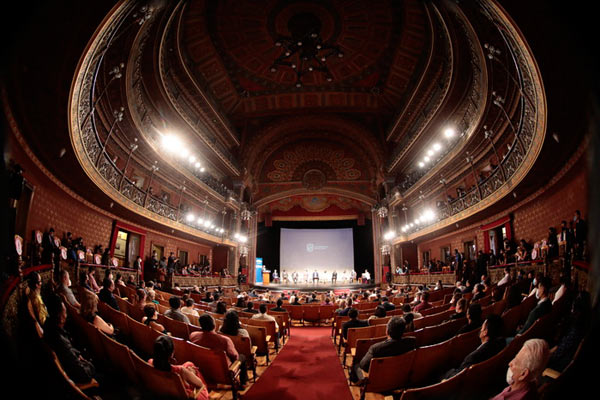 According to Mariana Aymerich, festival director, artists from 20 countries and regions across America, Europe and Asia will participate. Eighty-nine of the scheduled 110 performances will be held in major theaters in the Mexican city of Guanajuato, while 21 will be broadcast online, Aymerich said.
The news conference was co-hosted by Mexico's Ministry of Culture and the organizing committee of the 49th International Cervantino Festival.

The International Cervantino Festival is one of Latin America's leading events for performing arts. It's been held annually since 1972. Due to the COVID-19 pandemic, all of the offline events were canceled in 2020. Cuba, the guest of honor for 2020, will continue the title this year.