Shanghai publisher opens copyright office
Share - WeChat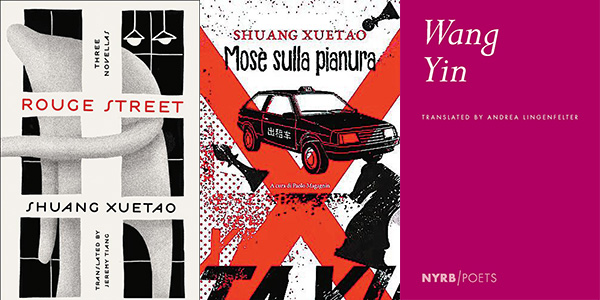 The Shanghai Translation Publishing House recently established a copyright office to cover works by Chinese writers overseas, in an effort to promote Chinese literature to the rest of the world.
Since its establishment more than 40 years ago, the STPH, one of the largest book publishers in China, has published many contemporary foreign literary works, such as those by Jorge Borges, Kazuo Ishiguro, Haruki Murakami, Ian McEwan, Margaret Atwood and Milan Kundera, in addition to imported social sciences books.
With its extensive resources, the STPH has decided to cooperate with outstanding domestic agencies to better promote Chinese literature in the international market.
The first partner is Archipel Press run by Peng Lun that successfully introduced Conversations with Friends and Normal People by Irish writer Sally Rooney and works by Colm Toibin into China.
Another recent achievement of Archipel Press is that it sold the copyright of the Mao Dun Literary Prize winner Jin Yucheng's Blossoms in eight countries, including the United States, France, Germany, Japan, Italy and Spain.
While the STPH copyright office was at its preparation stage, Archipel Press sold the rights of Shuang Xuetao's Moses on the Plain to an Italian publisher and the book came out in April.
Moreover, in the spring of 2022, Rouge Street: Three Novellas by Shuang will be published by US Metropolitan Books. The book comprises Shuang's three novellas Moses on the Plain, The Aviator and The Hall of Light.
Another achievement is that the English translation of Wang Yin's collection of poems will be published by New York Review Books.
In the next three years, the STPH plans to find first-rate publishers around the world for 20 of the writers it represents.
Han Weidong, president of the STPH, says that in recent years, works by Chinese writers such as Mo Yan, Yu Hua, Mai Jia and Liu Cixin have been widely published overseas. However, in general, China needs to improve the influence of its literature abroad, he adds.
By setting up the international copyright center, the publishing house aims to find a more effective way to export Chinese books to other countries.
Next, it will focus on the promotion of representative works by Lin Bai and Zheng Zhi's novel Victim in Me.