Star sounds warning note on state of music industry
Share - WeChat
Liu Huan says singer-songwriters struggling to break through
Although he is one of China's best-known pop stars, Liu Huan manages to keep a low profile away from the entertainment scene.
Starting his career in the entertainment industry in 1987, he has become well known, but as a professor of Western music history at the University of International Business and Economics in Beijing, Liu distances himself from show business.
When the 57-year-old recently appeared on the television show Talk to Lu Jian, which is produced and broadcast by China Central Television, he made headlines with his remarks about saving the music industry in China.
"It's true that the Chinese music industry is booming, but we are in an awkward situation," Liu said on the show.
"We have lots of platforms to showcase Chinese singer-songwriters and promote their songs. We possibly produce the most songs in the world. However, why are singer-songwriters still struggling to break through in the industry? Why don't we have songs that enjoy lasting popularity and can be termed classic?
"Many reality shows feature new singers performing classic pop songs from the 1990s, which receive warm feedback from fans. Why? Because those songs are classic, but sadly we don't have any new songs good enough to replace them."
Liu, who has been a judge on TV reality shows aimed at introducing new singers, said the traditional way of bringing forward music stars and hit songs, which is dominated by recording companies, changed with the birth and boom of the internet.
Although the internet helps showcase new talent, which connects with fans through social media platforms, such platforms can be a double-edged sword.
Liu said figures suggest the music scene in China is booming. The 2021 International Federation of the Phonographic Industry annual Global Music Report ranked the nation as the seventh-largest music market last year.
According to the year-end report on China's music market released by domestic online music entertainment platform Tencent Music Entertainment Group, or TME, more than 748,000 new songs were written in China in 2020, surpassing the total number written from 2017 to 2019. Some 133,000 Chinese singer-songwriters released new songs last year, a year-on-year rise of 82 percent.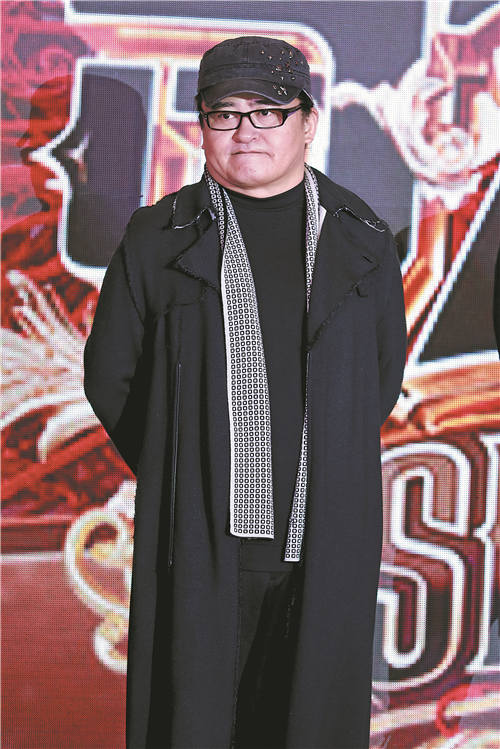 The Tencent report also said that in the fourth quarter of last year, the number of active monthly users of QQ Music, Kugou and Kuwo-online streaming services run by TME-reached 622 million. Some 56 million users paid to listen to music through these services.
Liu said: "It's great to enjoy music from around the world by just clicking the 'play' button on your phone. The money people pay to listen to music online for a whole year may only have bought one or two CDs 20 years ago. However, without a traditional 'engine' such as a recording company, the music industry doesn't work in an orderly way.
"After a singer-songwriter shares his or her songs on the internet, what's next? If the song goes viral, will the artist receive sufficient reimbursement to invest in the next song?"
Liu added that the quality of songs appearing on the market is also a problem.
"Music is amazing. The songs you listen to can inspire you and even change your life. Inspiring lyrics or melodies can motivate you or remind you to appreciate the beauty of the world you live in. This is one of the best things about songwriting and enjoying music," he said.
"However, if you try to appeal to everybody in the world, then you become lost. I'm just trying to produce music that makes sense to me, and I'm lucky there are people with whom I can share the music I create.
"From my experience of songwriting, you can never predict the next big thing, because you don't know what the listeners want. I just express myself and stay true to my music, which has really taken on a life of its own."
Most Popular