Allied troops' dumping of toxic water angers Japan
Share - WeChat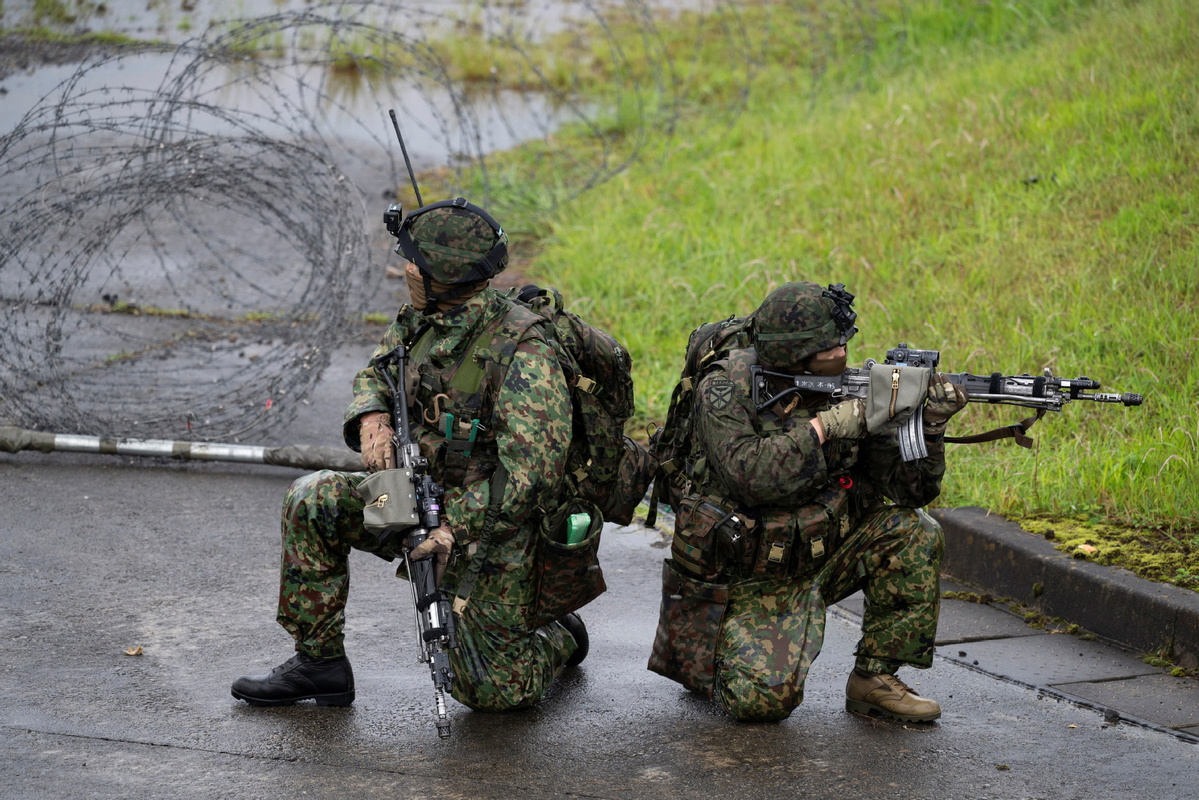 Ties between Japan and the United States have come under strain over the dumping of toxic water in Okinawa, an island that hosts US troops who have long been a source of friction with residents.
In the latest controversy, US Marines dumped some 64,000 liters of toxic water into the southern prefecture's sewage system last week.
"Many citizens like me are very concerned by the activity and we are planning to lodge a protest calling for apology and immediate suspension of the water release," said a resident who wants to be referred to as Hime. The resident made the comment in a telephone interview with China Daily on Monday.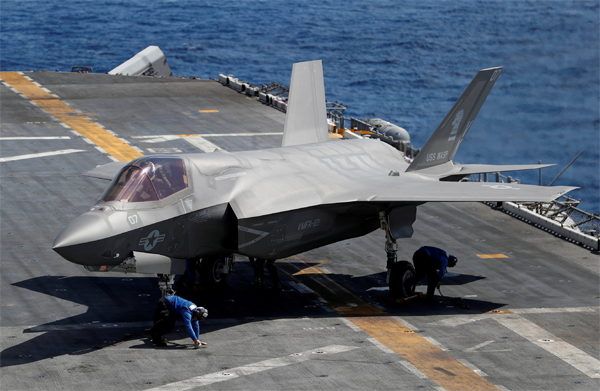 The disposal happened on Thursday after the Marine Corps in Okinawa announced that it had begun to release water being stored at its Futenma Air Station. The water contains carcinogenic organic fluorine compounds including perfluorooctanesulfonic acid and perfluorooctanoic acid, according to an email from US officials to the prefectural government, in notifying it of the release.
Okinawa Governor Denny Tamaki on Thursday said he learned of the disposal when it was nearly finished and he demanded that the US Marines immediately stop the process.
Tamaki said: "This is totally unacceptable,... I am very angry about the US' one-sided release of the water."
Japanese Environment Minister Shinjiro Koizumi on Friday said: "It is extremely regrettable that (US Marines) unilaterally dumped the water despite discussions still taking place between Japan and the United States on how to deal with the water."
Japanese Defense Minister Nobuo Kishi said he had asked the US Marines to stop any future dumping of contaminated water.
Chinese Foreign Ministry spokesman Wang Wenbin said on Monday that while Japan has the right to protest against the US Marines' dumping of toxic water in Okinawa, it must also listen to the concerns from the international community - especially its neighbors - over Japan's release of contaminated nuclear water from Fukushima.
He told a news conference in Beijing that the Japanese government is responding entirely differently to the dumping by US Marines compared with its attitude toward its own planned release of contaminated water from the destroyed Fukushima nuclear plant.
"It seems that the Japanese side only attaches importance to the protection of its own environment, but is indifferent to the protection of the marine ecological environment globally," Wang said.
"Do not impose on others what you yourself do not desire."
He said Japan must not start its release of radioactive water from Fukushima before all stakeholders and related international organizations reach agreement on it based on full consultations.
Agencies contributed to this story.