Calls grow for vaccine court to include COVID jabs
Share - WeChat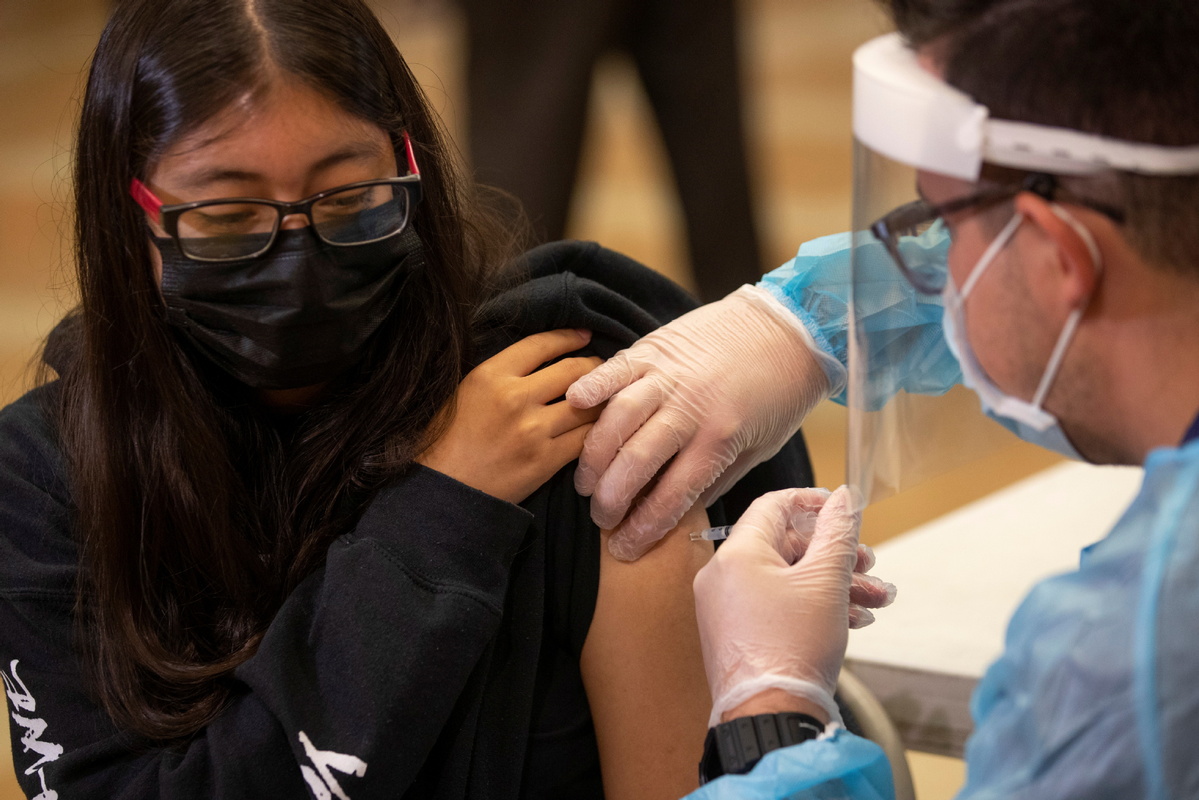 Though the United States government tries to persuade vaccine-hesitant people to get a shot against COVID-19, health experts said the country's current vaccine injury compensation system does not help to build public confidence and is in urgent need of updates.
The administration of US President Joe Biden has launched a national vaccination campaign to combat hesitancy. Biden set the goal of getting at least one shot into 70 percent of adults by July 4. As of Friday, 73 percent of adults have received their first shot, according to an NBC News tally.
Last week, the Food and Drug Administration gave full approval for use of the COVID-19 vaccine from Pfizer and its partner BioNTech, which was seen as a key step to convince those hesitant individuals to get the shot.
At the same time, health experts and elected officials are calling for immediate changes to the "vaccine court", a little-known federal program that compensates vaccine injuries, to promote vaccine confidence and prevent inequities in compensation.
The Vaccine Injury Compensation Program, also known as vaccine court or VICP, was created in 1988 to handle injury claims for 16 common vaccines. It is a no-fault alternative to filing a lawsuit with a vaccine manufacturer. The purpose is to ensure quick and fair compensation for vaccine injuries, and to insulate manufacturers from liability to encourage them to pursue vaccine development.
When approved, compensation is provided by the Health and Human Services Department, or HHS. Since 2015, an average annual total of $216 million has been paid out to an average of 615 claimants each year.
Coronavirus exclusion
But the program does not cover aftereffects from COVID-19 shots administered during the declared public health emergency.
"People vaccinated during a declared public health emergency can never pursue injury claims under the VICP, even if their symptoms manifest or are linked to the vaccine after the declaration is lifted," said Katharine Van Tassel, a vaccine law expert at Case Western Reserve University's law school in Cleveland, in an interview with the New England Journal of Medicine earlier this year.
"We believe that any FDA-approved COVID-19 vaccine (including vaccines approved under emergency use authorizations) should fall under the VICP immediately."
Research shows that vaccines do carry risks, though significant adverse events are extremely rare.
With the vaccine court unavailable, those who want to seek compensation from vaccine injuries may need to go through civil courts, which poses more challenges.