Sinopec completes 1st Shanghai photovoltaic station
Share - WeChat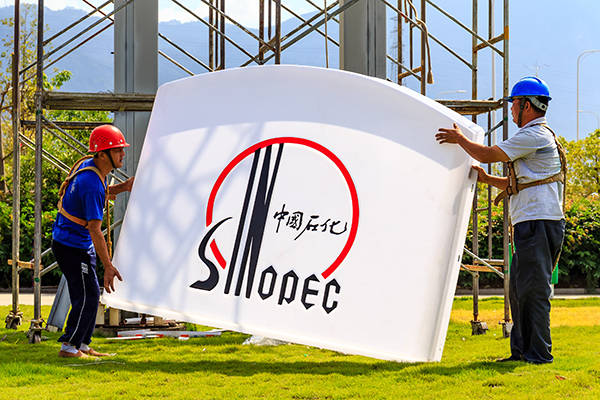 China Petroleum and Chemical Corp, known as Sinopec, the world's largest refiner by volume, saw its first photovoltaic power station in Shanghai put into operation and connected to the grid on Wednesday.
The photovoltaic power station, constructed by Sinopec subsidiary Shanghai Petrochemical, is expected to produce 400,000 kilowatt hours of power each year and reduce 341 tons of carbon dioxide every year, the company said.
The company also will further participate in offshore wind projects in Shanghai and come up with a comprehensive energy demonstration zone that uses wind and solar power to produce hydrogen. It aims to become the major green hydrogen provider in Shanghai in the near future.
After commissioning a distributed photovoltaic power project at its Jiaze gas station in Changzhou, East China's Jiangsu province in May, the country's first "carbon-neutral" gas station, the company has so far come up with 206 photovoltaic power stations in South China's Hainan and Guangdong provinces and Southwest China's Yunnan province, and finished site selection for 1,000 future distributed photovoltaic power stations.
As many as 7,000 distributed photovoltaic power stations will be planned or under construction during the 14th Five-Year Plan period with a total installed capacity of 400 MW. They are expected to reach an annual power generation of 480 million kilowatt hours, the company said.