Climate effects on fish species remain unclear
Share - WeChat
Scientists investigate various models that trace declines in oceanic life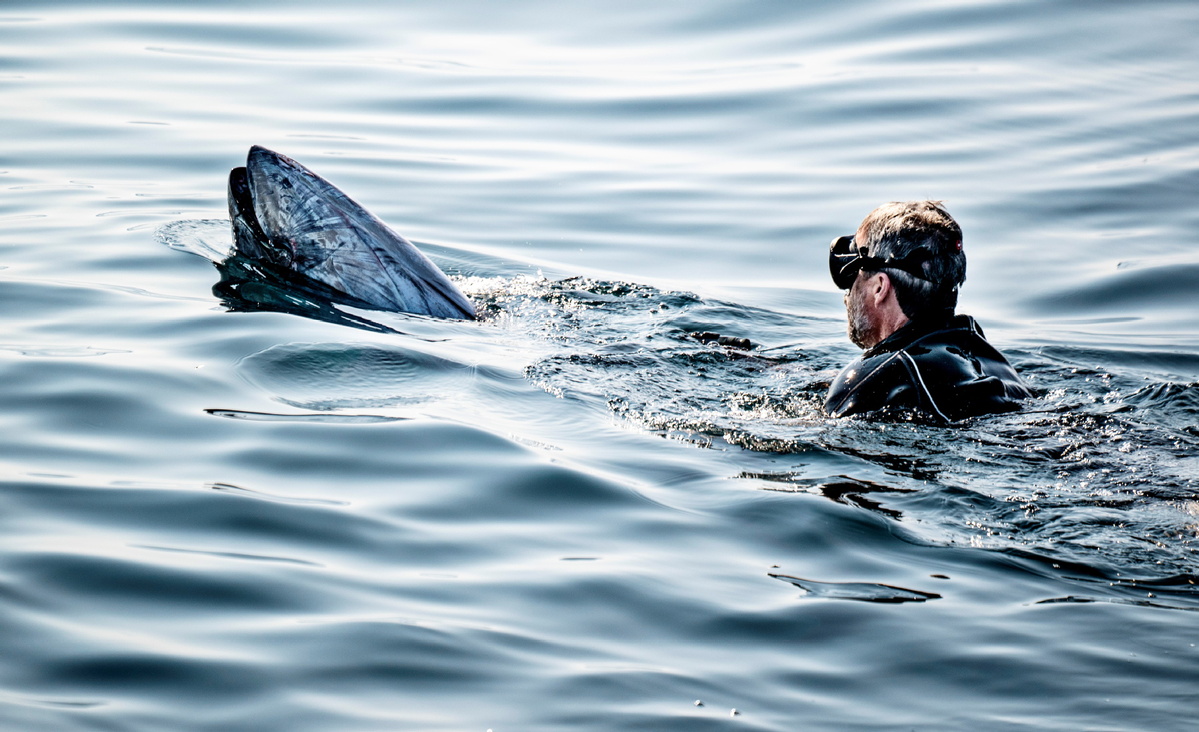 Climate change is not only having a significant physical impact on Pacific Island countries but is also threatening one of their main industries and a major source of food, fisheries.
Research shows climate change is altering the migratory pattern of many species of fish, including tuna, the lifeblood for many Pacific Island states.
Protecting marine ecosystems and fisheries from climate change has become a major priority among many countries, big and small, globally. But one of the problems has been trying to determine how marine ecosystems function.
Now a team of researchers from Australia, the United States, Europe and Canada say they may be a step closer to solving the problem.
In a paper published recently, the researchers said that while marine ecosystem models are the key tool to understanding how climate change is affecting the world's food web and fisheries, the processes that drive the marine ecosystem's response to climate change may differ widely.
The uncertainty could be causing models to underestimate future climate change impacts on the world's marine ecosystems, they say.
Ryan Heneghan, a biological oceanographer at the Queensland University of Technology, joined forces with 23 other researchers representing marine ecosystem modeling experts around the world to produce what is now being considered a milestone paper for marine climate change impact projections.
Their findings, titled "Disentangling diverse responses to climate change among global marine ecosystem models", were published in the journal Progress in Oceanography.
"Global warming is already driving significant changes in the structure of marine ecosystems across the world's oceans," Heneghan said.
The models used in the study showed that climate change will cause the world's marine animal biomass to decline. But the modeling does not give a clear picture of the nature of these declines across the world's oceans this century.
Millions of people depend on the world's oceans for food and incomes.
The United Nations Intergovernmental Panel on Climate Change said in its recent report on global warming that at least 83 percent of the world's oceans will "very likely" warm further this century.
That being the case, "it is essential we find a way to be more accurate" in the modeling, Heneghan said.
It is widely acknowledged that as climate change warms the waters of the Pacific and Indian oceans, some tuna will be forced to migrate to the high seas, away from the jurisdiction of any country.
The changes will affect three key tuna species, skipjack, yellowfin, and bigeye.
Pacific countries such as the Cook Islands and territories such as Tokelau charge foreign fishing operators to access their waters, and heavily depend on this revenue. The latest research suggests that movement of tuna stocks could cause a fall of up to 17 percent in annual government revenue to some of the small island states.
Essentials needed
This loss will hurt these developing economies, which need fisheries revenue to maintain essential services such as hospitals, roads and schools. More broadly, the experience of Pacific Island states also bodes ill for global climate justice.
Simon Nicol, principal fisheries scientist for the Pacific Community, an organization that represents 26 countries, said the loss of fishing revenue would be devastating.
Heneghan said the joint study was an attempt to try to get an "honest picture of what we're missing in our models that could be driving inter-model variation".
"Fish and other marine animals will burn more energy in warmer waters, leaving less scope for growth and reproduction. At the same time, in regions where primary production from phytoplankton decreases there will be less food, which will drive marine biomass down further."
Attempting to summarize the vast complexity of the global marine ecosystem in a handful of equations is enormously difficult, and global marine ecosystem modeling is a relatively new field of research, Heneghan said. "There is a lot of work to do, and we're excited at the roadmap this study provides the scientific community for increasing our understanding of the world's magnificent marine ecosystems."