AT&S and Shanghai University build strategic cooperation
Share - WeChat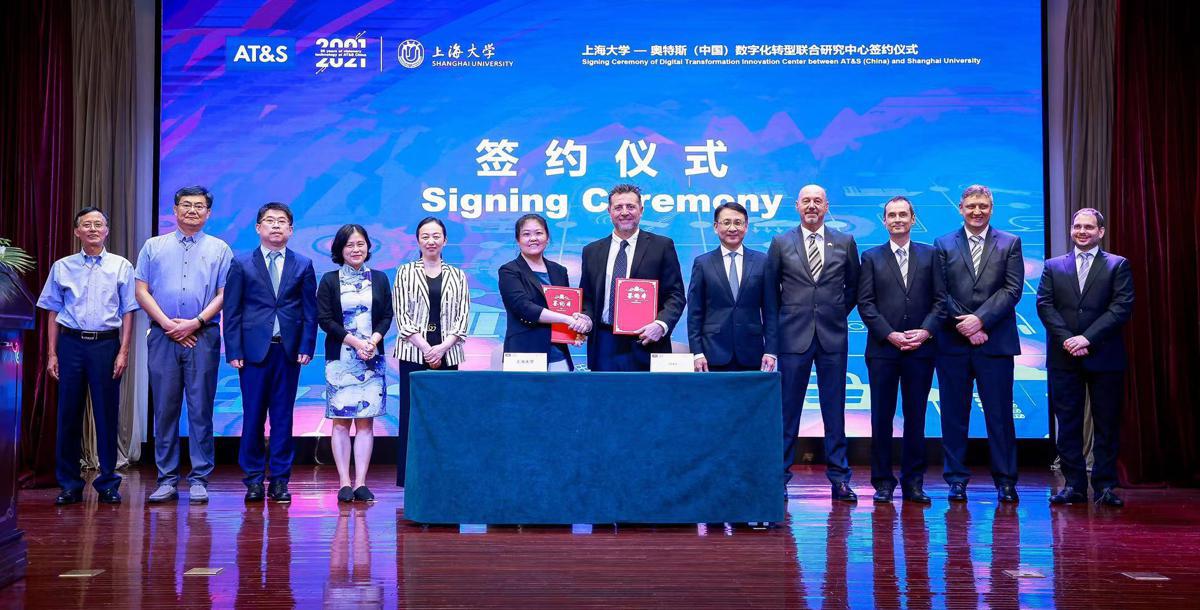 A framework agreement of strategic cooperation was reached between AT & S (China) Co Ltd and the Mechatronic Engineering and Automation School of Shanghai University on Thursday in Shanghai, as the two parties look to establish a digital transformation innovation center and agree to collaborate on a range of academic and educational programs including an internship program, talent recruitment, and joint research and development project targeting digitalization and smart manufacturing.
The agreement is seen as a win-win partnership for both Shanghai University and Austria Technologie & Systemtechnik Aktiengesellschaft (AT & S), one of the world's biggest makers of printed circuit boards and IC substrates.
"AT & S will be able to leverage Shanghai University's talented students and outstanding faculty for expertise in digital technologies. Shanghai University will benefit from AT & S's long-standing interconnected solutions and its market and commercialization expertise as of one of the world's leading HDI PCBs and IC substrates manufacturers," said Phua Chen-Jiang, CEO of AT & S mobile devices and substrates business unit.
The collaboration agreement is expected to lend strong support to the plan that Shanghai has outlined for digital transformation, aiming to become a global capital for digitization by 2035.
With the adoption of artificial intelligence (AI) and machine learning, AT & S and Shanghai University initiated a joint project, or automated visual inspection (AVI) in 2020. AVI machines are using cameras to visually find defects on boards. The AI technology has been successfully applied to this visual inspection process to automatically filter false alarms. It saves 20 percent of the labor in the AVI process while increasing work efficiency and productivity, according to Phua.