Photovoltaic companies playing hydrogen card
Share - WeChat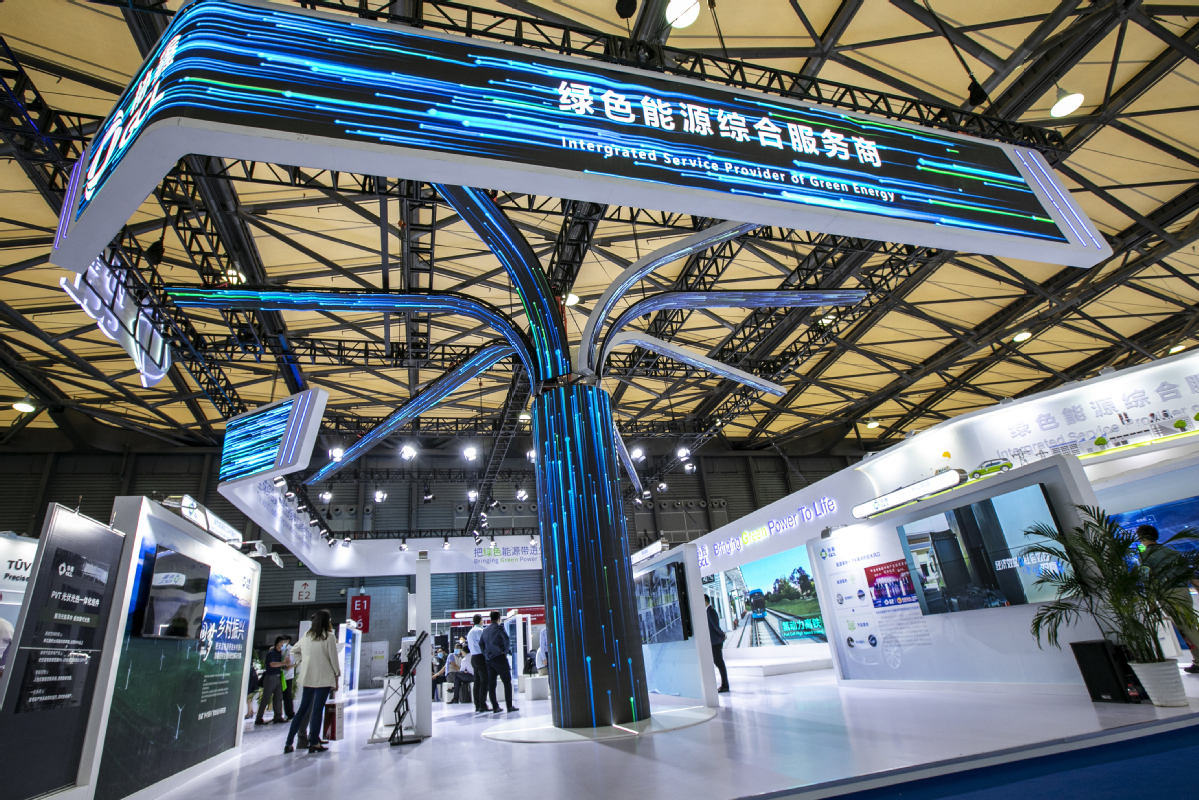 Several major solar power companies in China are making forays into the hydrogen sector in search of the next big investment opportunity in the clean energy sector as China has been supporting the development of hydrogen energy.
Solar power player GCL New Energy Holdings Ltd, a unit of GCL Group, recently announced its entry into the hydrogen sector. It vowed to produce 2.3 million metric tons of ammonia annually, which can supply 700,000 tons of "blue" hydrogen for the domestic market.
"Blue" hydrogen is produced by transforming methane into hydrogen plus carbon dioxide, while "green" hydrogen-also referred to as "clean hydrogen"-is produced by using clean energy from surplus renewable energy sources, such as solar or wind power.
Aiming to build itself into a comprehensive hydrogen service provider without subsidies, the company will also build 100 comprehensive energy stations by 2025 with an annual production capacity of 400,000 tons, as it believes there is huge market demand for hydrogen energy in China, said Zhu Gongshan, founder and president of GCL Group.
Hydrogen can be used to store, move and deliver energy produced from other sources, making it both powerful and efficient. It can also be used in industries like steel, refining, power generation and transportation.
To further form a complete industry chain for hydrogen energy, the company also signed strategic cooperation agreements with two financial companies to build a hydrogen industry investment fund with a scale of 10 billion yuan ($1.54 billion) and a new energy industry investment fund with a scale of less than $800 million.
Believing the next 10 years will be a golden decade for the rapid development of China's hydrogen energy industry, many other solar giants are also making their debut in the hydrogen market.
The world's largest solar company, LONGi Green Energy Technology Co, is ready to invest in hydrogen to support renewables and reduce carbon emissions. It entered the hydrogen market in April through a joint venture to drive more green energy spending.
This was followed by the announcement of Jinko Solar, which also vowed to accelerate its march into hydrogen energy with plans to deploy future industries.
Hydrogen energy, which has been listed among China's Long-Range Objectives Through the Year 2035, is expected to become one of the six future national industries this year with unprecedented attention. The Hydrogen Industrial Technology Innovation Alliance of China estimates that the country's hydrogen energy industry output value will reach 1 trillion yuan by 2025.
An analyst believes entering the hydrogen sector is a big strategic initiative for solar companies, and there is clearly an opportunity to remove carbon emissions from the electricity generating sector by manufacturing greener hydrogen.
While hydrogen at the moment is mainly produced industrially from coal and natural gas, which generates a certain amount of carbon emissions, the process will be "greener" as the country pursues carbon neutrality and will eventually have hydrogen made from cleaner sources like solar power, said Luo Zuoxian, head of the intelligence research department of the Sinopec Economics and Development Research Institute.
Luo believes the combination of solar power and hydrogen has broad applications, and the cost advantage of solar power producing hydrogen will be clearer, as hydrogen can better consume solar power, which is more susceptible to seasonality and sunshine availability.
"To make hydrogen out of solar power will also solve the problem of curtailment due to the growing capacity for solar power," he said.
"While the consumption market for hydrogen energy is not fully developed so far and the hydrogen filling stations planned across the country will be mostly based on 'gray' hydrogen and 'blue' hydrogen, it will take a while for them to materialize, and eventually, it will all boil down to the green hydrogen production, storage and sales era."
In recent years, the Chinese government rolled out a series of measures to boost the industry's development. In 2019, hydrogen power was first written into China's Government Work Report, which stated that the government will promote the construction of charging and hydrogen refueling facilities. Last year, a document issued by the General Office of the State Council called for stepped-up efforts in research and development of technologies related to hydrogen storage, refueling, cost reduction and security.