Students set sail to study dolphins
Share - WeChat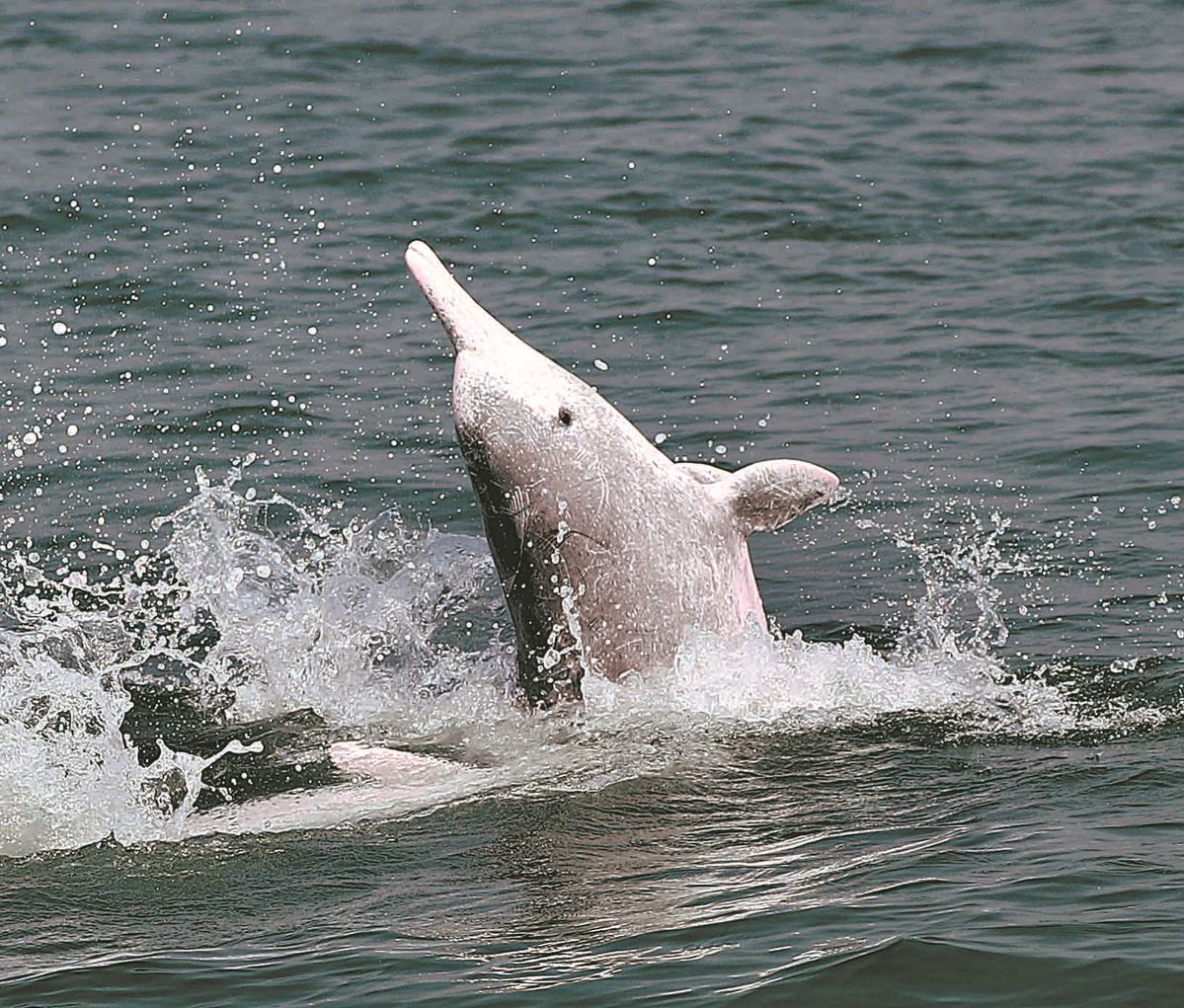 Summer camp participants take part in scientific research, conservation work
Xie Xixian, 13, carefully picked sand off his slippers before placing it in a plastic bag and writing a label to record where the sample was taken from.
Zhang Chenyun, a 9-year-old girl, was just as eager to keep her sample of sand, telling her mother not to throw it away. Every few days, she also asked when she could return to Guangxi Zhuang autonomous region to meet her "animal friends" again.
In the last week of July, the pair and 16 other students from Beijing, Changsha, capital of Hunan province, Zhuhai, Guangdong province, and Kunming, Yunnan province, traveled to Qinzhou in southern Guangxi to attend a special summer camp on biodiversity and life education.
Xie told a WeChat group comprising students and teachers at the camp: "We should have stayed longer in Sanniang Bay (in Qinzhou). I really miss the life there."
Zhao Yi, a researcher at a biodiversity research center in Sanniang Bay, said young people attending the camp follow a team of scientists and take part in scientific research and nature conservation.
"Through a series of courses on natural sciences, humanities and social sciences, and outdoor survival, our students experience the magic of nature and the preciousness of life, establishing a scientific spirit and appreciating the concept of environmental protection," he added. Instead of staying in urban areas, students benefit from new classrooms built by the beach and sea, with scientists as their teachers, and marine life-including Chinese white dolphins-as their "teaching assistants".
This species, which is under first-class State protection in China, was included on the International Union for Conservation of Nature Red List of Threatened Species in 2008. It has long been considered equally important as the giant panda.
Chinese white dolphins have existed for about 10 million years. Around 8 million years ago, some dolphins left what is now Australia, heading northwest toward the Sunda archipelago in Indonesia before continuing onward to the South China Sea.
The marine mammals are unique to China, where their habitats are coastal areas off the Pearl River Delta, the Leizhou Peninsula in Guangdong, Xiamen harbor in Fujian province, and Taiwan.