Sino-US competition need not entail conflict
Share - WeChat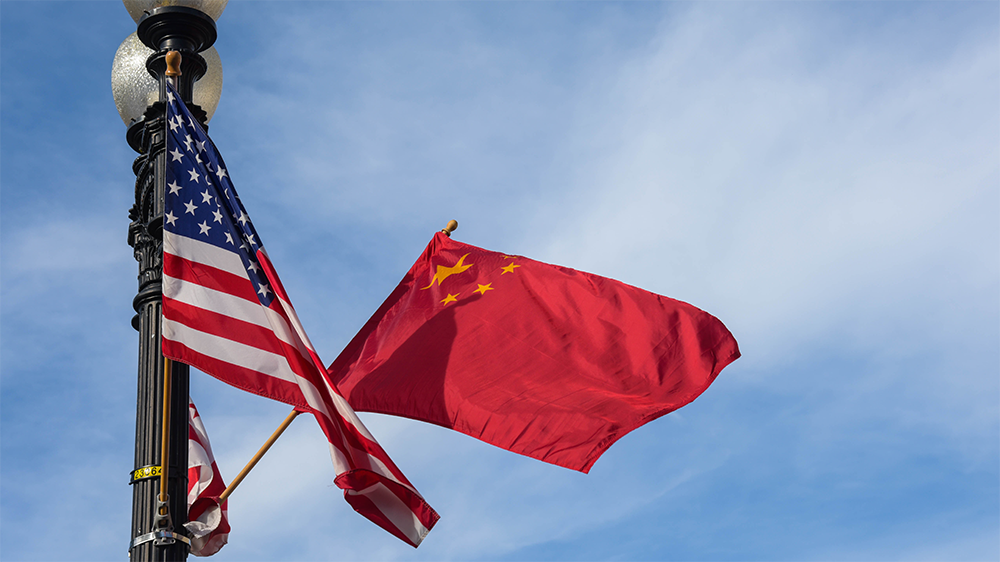 As the United States and China are the world's top two economies, their relations have global significance, with a major impact on the prospects for Chinese and US multinational enterprises and the world economy as well as the effectiveness of global governance.
Responding to global challenges such as the climate crisis and the COVID-19 pandemic, China and the United States need to work together to play a leadership role. The shared fundamental interests of China and the US mean the two sides should transcend the traditional framework of great power competition to build a new relationship of cooperation and competition, or "co-opetition".
In a recent phone call, President Xi Jinping and US President Joe Biden agreed to continue to maintain regular contact in various ways. Asia-Pacific stocks generally rose after the call, as markets welcomed the signal from China and the US that they would work to improve relations.
China's policy toward the US has remained relatively stable over the long term. China has consistently advocated win-win cooperation and mutual respect to build a nonconflict, nonconfrontational US-China relationship. Recent statements by Chinese leaders are a reflection and continuation of China's long-term policy toward the US, indicating that Beijing still hopes bilateral ties will return to a rational and pragmatic state.
Not surprisingly, China and the US have different views on democracy and human rights, given the differences in their histories and cultures. It is crucial for the two to build mutual trust, seek and expand common interests, engage in extensive bilateral and multilateral international cooperation, and, most important, manage and handle differences and conflicts in a constructive manner.
First, both sides should maintain restraint on sensitive issues and avoid emotionally driven decision-making. China and the US undeniably are at odds over Hong Kong, Taiwan, the South China Sea and the Xinjiang Uygur autonomous region. The US itself also faces pressing problems. The two sides can further communicate to reach a basic consensus on the bottom line of China-US relations by drawing basic red lines. They should also push for a new joint communique or related agreements.
Second, China, the US and the European Union can establish a coordination mechanism to enhance international coordination and global governance. The three parties can regularly have exchanges on issues such as international relations, climate change, prevention and control of COVID-19, and World Trade Organization reform via a permanent, institutionalized, multilevel and broad dialogue and cooperation mechanism. This will enhance mutual understanding, trust and cooperation among China, the US and Europe, and will improve the efficiency of global governance.
Third, the Belt and Road Initiative can be more inclusive and attract the participation of more developed countries. China can cooperate with the Blue Dot Network-an infrastructure-project certification mechanism launched by the US, Japan and Australia-the US-proposed Build Back Better World, or B3W, initiative and the EU's Globally Connected Europe program. We can also sign third-party market cooperation documents with more countries to jointly expand third-party markets such as in Africa.
Fourth, we should enhance people-to-people exchanges between China and the US, especially Track II, or back-channel diplomacy, talks, to create a favorable public opinion atmosphere for the de-escalation of Sino-US tensions. When the pandemic becomes more controllable, China can consider easing visa applications for US students and welcome more foreigners to study in China.
Both sides should also relax restrictions on journalists and encourage the media to report objectively. Exchanges between US and Chinese think tanks should also be promoted, with Chinese and US academic leaders playing a leading role.
Fifth, we should work to promote the reopening of the US Consulate General in Chengdu, Sichuan province, and the Chinese Consulate General in Houston, Texas. The US and China have previously closed these consulates, marking the deteriorating relationship between the two sides.
It is perhaps inevitable that China and the US will compete, but this does not mean they have to clash. Both sides should seek to engage in more frank exchanges and constructive dialogue, which has been a mutual consensus among high-level officials.
This year marks the 50th anniversary of former US secretary of state Henry Kissinger's secret visit to China, and this is an opportunity to reflect on and learn from the experience of the older generation of Chinese and US diplomats in handling US-China relations.
On issues such as Afghanistan, climate change, arms control, nuclear nonproliferation and public health, there is much room for cooperation.
The US and China can fully listen to each other's concerns and seek to build mutual trust and respect.
Disputes should be set aside when necessary and cooperation prioritized. Decoupling is a road to nowhere. Both sides ought to learn from history to build a new narrative and mechanism for Sino-US relations and add more certainty to the peace and development of the world.
The author is president of the Center for China and Globalization.