Experts call for improved data security
Share - WeChat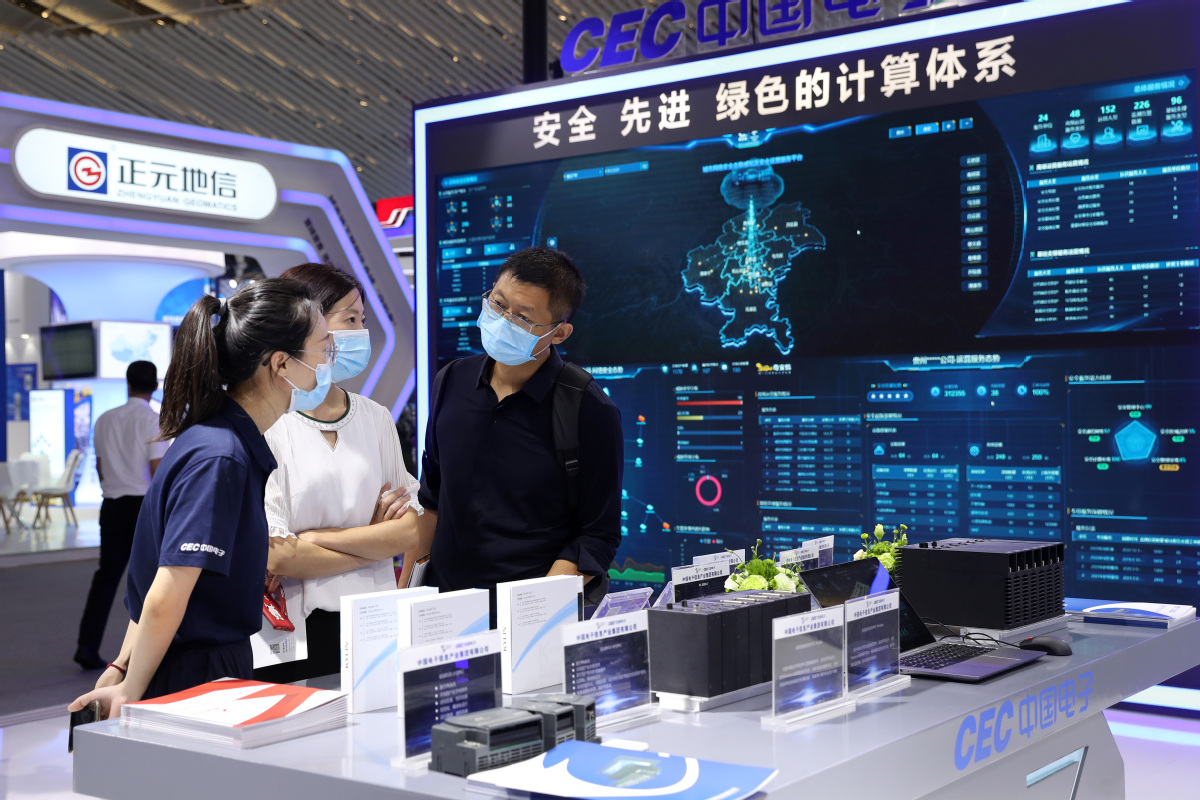 Experts and business executives attending the 2021 World Internet Conference Wuzhen Summit warned of increasing cybersecurity risks which would come along with the booming digital economy in China, requiring vigilant regulators and public-private efforts to maintain a reliable and safe cyberspace.
"Today people are able to enjoy the convenience brought by emerging technologies such as artificial intelligence, and the country has seen rising new businesses such as unmanned stores, smart speakers and sweeping robots," said Zhou Min, deputy director of the State Information Center. "Such a wide range of digital applications will provide new impetus to high-quality socioeconomic development."
To further promote digital transformation and foster sustainable development, Zhou said enhanced efforts are needed to improve data security capabilities. "Today, cybersecurity is related not only to personal safety but also involves enterprises, industrial and national security."
Zhou warned that increasing cybersecurity risks would come from the growing number of cyberattacks and insufficient protection over data.
"In recent years, governments and large enterprises have become the main targets of advanced persistent threat (APT) attacks, as 46 percent of APT attacks are deployed against those large entities," Zhou noted.
Zhou suggested fully relying on a unified national e-government network, an integrated government services platform and a national data exchange platform to improve data governance and promote data fusion and usage among different departments and enterprises.
Powered by next-generation technologies including 5G, blockchain and AI, more efforts are also needed to build up strong capabilities to fend off potential security risks, he added.
According to the State Information Center, China is estimated to take the top spot in the world in terms of the overall amount of data by 2025.
"To benefit from the digital era in the future, we must increase investment on cybersecurity," said Qi Xiangdong, chairman of Chinese security company Qi An Xin Group. "A growing number of new cybersecurity challenges will pop up with the booming digital economy. And we need to continuously innovate in cybersecurity technologies to deal with the rising cyberattacks."
Citing the Data Security Law which came into effect on Sept 1, Li Xiaodong, founder and director of internet research body Fuxi Institution, spoke highly of the government's ongoing efforts to safeguard the booming digital economy.
Li, who is also vice-president of the Internet Society of China, said the government should formulate detailed provisions and supporting regulations to better implement the law, and more efforts are needed to increase spending on cybersecurity, cultivate more talents and strengthen global cooperation on key issues such as the international flow of data.
Li's views are echoed by Ye Jian, chief operating officer of 360 Group, who believes the Data Security Law will help better safeguard data security.
Looking ahead, Ye said cybersecurity enterprises and IT companies need to work together to deal with the risks from the changing internet environment.