Virtual reception highlights Sino-US subnational exchanges
Share - WeChat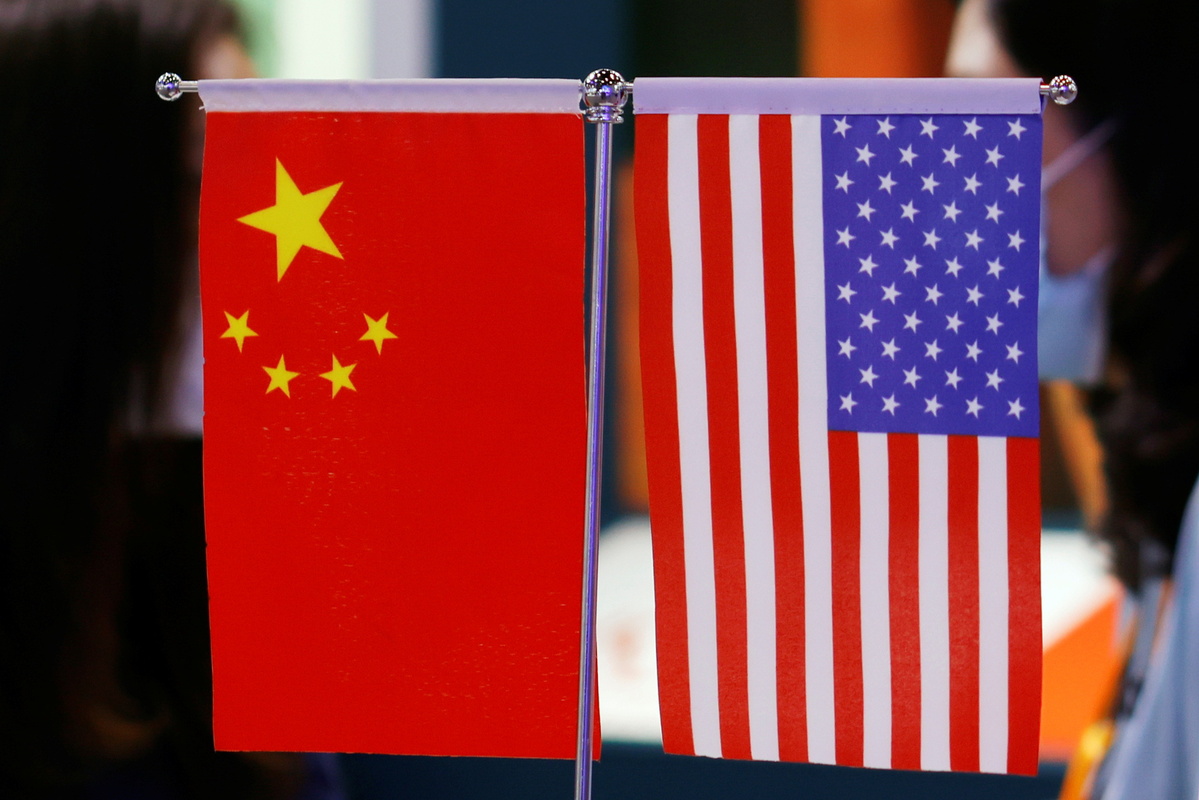 Despite the current tensions in the Sino-US relationships, some Californians who attended a virtual reception Wednesday to mark China's National Day said the American and Chinese people have long enjoyed decades of cooperation and friendly ties through subnational exchanges.
California officials and representatives from various sections of society, including a Flying Tigers veteran of World War II who's over 100 years old, joined the Chinese Consulate General in Los Angeles in a video conference to celebrate the 72nd birthday of the People's Republic of China, which is Oct 1.
In his address, Chinese Consul General in Los Angeles Zhang Ping highlighted China's accomplishments under the leadership of China's Communist Party. The changes in China made in a few decades enabled the country to transform "from standing up and growing prosperous to becoming strong", he said.
The envoy noted that this year marks the 42nd anniversary of the establishment of diplomatic ties between the two nations, a bilateral relationship that has gone through "ups and downs" over the past half-century and is now standing at a new historical juncture, Zhang said.
"Getting the China-US relationship right is not an option, but something we must do and must do well," the envoy pointed out, adding that there is "a solid foundation for China-US subnational exchanges and cooperation".
"People in general are rational and pragmatic. They aspire for China-US friendship and have nice sentiments toward Chinese people. They wish to see more in-depth exchanges and cooperation between China and the US," he added.
Local governments, companies and civil organizations in the two countries helped each other by extending support and donating medical supplies during the pandemic, Zhang said. He noted that there are many pairs of Sino-US sister cities in his consular district, including Qingdao and Long Beach, as well as Guangzhou and Los Angeles, which will celebrate 40 years of a sister-city relationship together this year.
US Representative Judy Chu, who spoke at the virtual event, said cooperation between the US and China "is vital for moving the globe forward" and that there's still "so much more" opportunities for the two nations to work together on, from combating climate change to defeating the pandemic.
In a letter, California Lieutenant Governor Eleni Kounalakis noted the "deep, long-standing and enduring" ties between China and the Golden State.
"These ties and cultural connections have helped to make China California's largest trading partner in Asia. It is my hope that continued friendly people-to-people relations will continue in the coming year," she wrote.
Port of Long Beach Executive Director Mario Cordero, another speaker at the event, said half of all containers moving through the port represent trade with China.
"We value our partners from China tremendously, including our sister port, the Port of Qingdao, as well as China's largest ocean carrier, COSCO Shipping," he said.
Harry Moyer, a former fighter pilot of Flying Tigers, who will turn 101 this October, recalled that his 59th Fighter Squadron supported Chinese in Central China to defend themselves against the Japanese during World War II.
"I wish to wish my best wishes for Chinese people as they celebrate China's National Day and Mid-Autumn festival," he said.